Discover all our Warm Winter Destinations holidays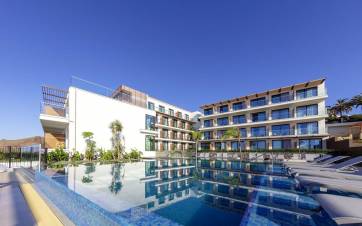 4
Sentido Galomar, Madeira (Portugal)
Discover an extraordinary adults-only seaside retreat, boasting an array of thrilling activities to captivate even the most active and sport fanatics.
11 Reviews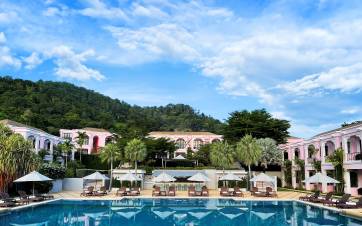 4
Absolute Sanctuary, Thailand
This stunning boutique wellness hotel, with its Mediterranean-inspired architecture, is a true paradise for yoga, detox, fitness, and Pilates enthusiasts. It is located on the tropical island of Koh Samui in Thailand.
18 Reviews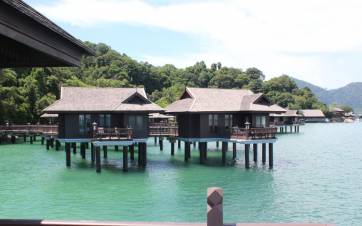 5
Pangkor Laut Resort, Malaysia
Pangkor Laut Resort is the only resort situated on a 300-hectare, beautiful private island with powder white beaches, emerald green waters and unspoilt rainforest. A little piece of heaven on earth.
11 Reviews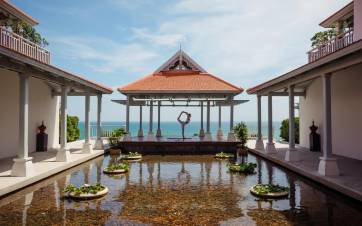 5
Amatara Welleisure Resort, Thailand
Wellness with a personal touch in an idyllic setting.
16 Reviews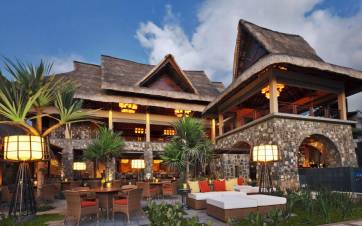 5
Le Jadis Beach Resort & Wellness, Mauritius
Luxury, 5* pamper resort by a white sand private beach on the Indian Ocean. The resort specialises in Ayurveda and holistic cure programmes.
5
ZOYA Health & Wellbeing Resort, Ajman (UAE)
Opened in 2022: ZOYA Health & Wellbeing Resort is the first medical spa and adults-only destination in the United Arab Emirates.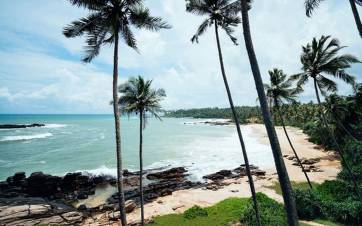 5
Anantara Peace Haven Tangalle Resort, Sri Lanka
Experience the allure of a tropical island coupled with the luxurious 5-star wellness offered by Anantara Resorts.
8 Reviews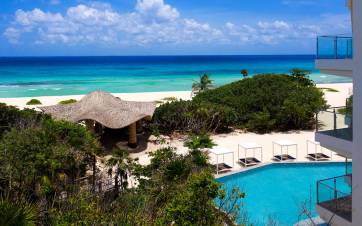 5
Palmaïa - The House of AïA, Mexico
The holistic Palmaia - the House of AïA, a tropical paradise on Mexico's powder-white sand beach. A spa immersed in the jungle and a wellness program led by a personal growth guide, plus… an all-inclusive vegan concept!
4 Reviews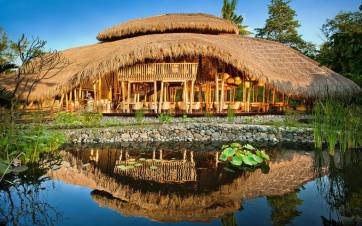 5
Fivelements Retreat, Bali (Indonesia)
An acclaimed luxury eco-wellness resort by a river and surrounded by nature, with traditional Balinese treatments and massages that promote inner quiet and harmony.
2 Reviews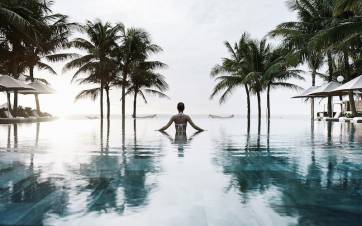 5
TIA Wellness Resort, Vietnam
Experience the epitome of indulgence at TIA Wellness Resort, where the all-inclusive package ensures unlimited access to a variety of treatments without any extra charges.
14 Reviews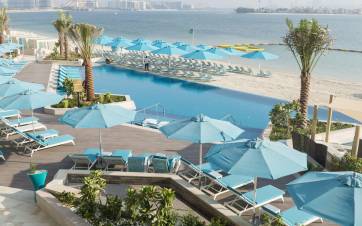 4
The Retreat Palm Dubai, Dubai (UAE)
The very first wellness resort in the Middle East that combines opulence, personal service and relaxation. The Retreat Palm Dubai MGallery is a sanctuary for both mind and body.
7 Reviews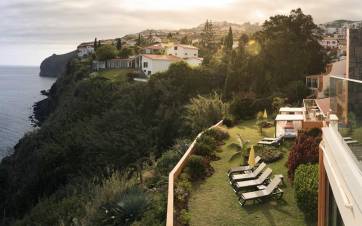 4
Hotel Alpino Atlantico Ayurveda Cure Center, Madeira (Portugal)
Ayurveda at one of Madeira's most picturesque seaside resorts. Boutique-style Alpino Atlantico offers a blend of genuine treatments within a stunning environment.
27 Reviews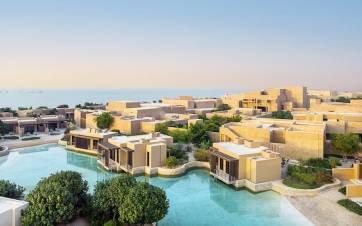 5
Zulal Wellness Resort, Qatar
The sustainable Zulal Wellness Resort by Chiva-Som combines Arabic hospitality and traditional Islamic medicine with the holistic philosophy of Chiva-Som, Thailand's internationally acclaimed Destination Spa.
3 Reviews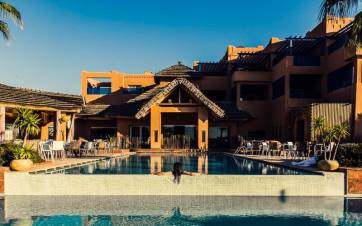 5
Paradis Plage Surf, Yoga & Spa Resort, Morocco
A relaxed and chilled surf, yoga, and spa resort located on a beautiful 5 km sandy beach with a contemporary Moroccan style.
40 Reviews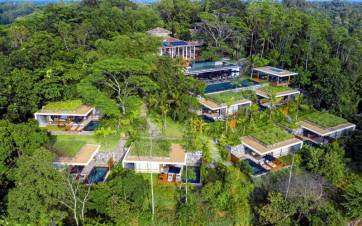 5
Haritha Villas & Spa, Sri Lanka
Haritha Villas & Spa is a small-scale, super-deluxe natural paradise for tailor-made Ayurveda treatments and wellness. All 9 villas come with absolute privacy, ultimate comfort and a private pool.
5 Reviews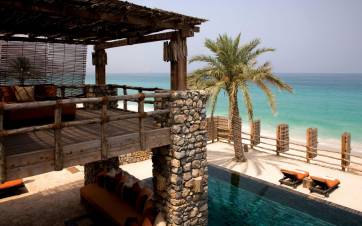 5
Six Senses Zighy Bay, Oman
Luxury at its highest, Six Senses Zighy Bay stands out with numerous facilities, unparalleled service, and delightful cuisine, making it an ideal resort for both those seeking a wellness retreat and holidaymakers.
4 Reviews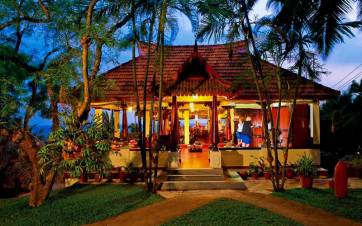 3.5
Nikki's Nest, India
A charming Ayurveda resort that provides a cozy escape for yoga and meditation, passionately operated by eco-conscious enthusiasts, nestled in a tropical paradise beside the Indian Ocean.
4 Reviews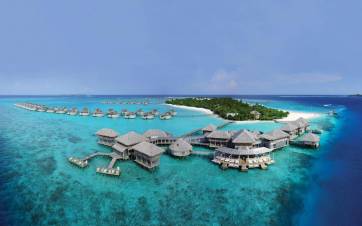 5
Six Senses Laamu, Maldives
The ultimate relaxation holiday in the ultimate holiday destination.
14 Reviews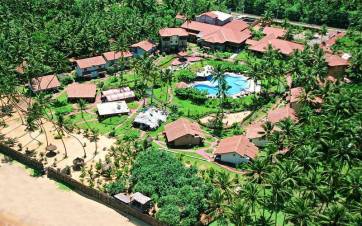 4
Siddhalepa Ayurveda Health Resort, Sri Lanka
Siddhalepa Ayurveda Health Resort is one of the first Ayurveda hotels in Sri Lanka and has over 75 years of specialist experience. Rest assured, you are in expert hands here, embarking on an authentic journey of Ayurvedic panchakarma therapy.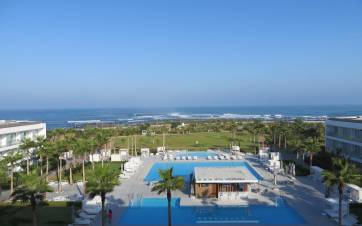 5
Vichy Célestins Spa Hotel, Morocco
The Vichy Célestins Spa Hôtel has a new, ultra-modern holistic wellness clinic situated on 500 ha of land, offering superior care and pioneering technology in line with the five principles of Vichy: thalasso, weight loss, beauty, lifestyle and sport..
14 Reviews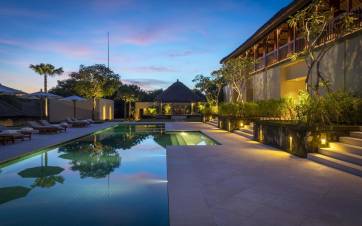 5
REVĪVŌ Wellness Resort, Bali (Indonesia)
Excellent service and extremely professional holistic programmes based on Balinese traditions. A beautiful and intimate retreat in green surroundings creating a warm and friendly atmosphere.
10 Reviews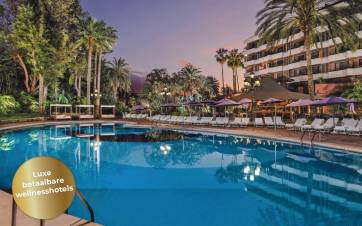 5
Hotel Botánico & The Oriental Spa Garden, Spain
A luxury, Asian-inspired 5* hotel with top Thai spa, tropical gardens and impeccable service.
25 Reviews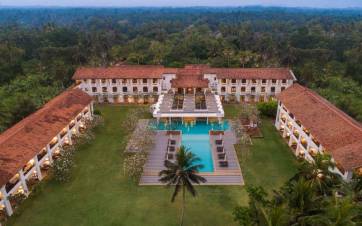 4
Heritance Ayurveda Maha Gedara, Sri Lanka
Heritance Ayurveda Maha Gedara offers a peaceful retreat, providing an opportunity for guests to immerse themselves in the attentive care of Ayurveda therapists.
18 Reviews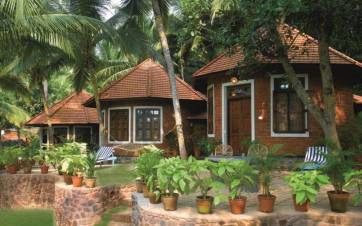 4
Soma Manaltheeram Ayurveda Beach Village, India
Soma Manaltheeram Ayurveda Beach Village truly lives up to its name. Picture authentic Ayurveda, a sandy beach with palm trees and cosy cottages.
30 Reviews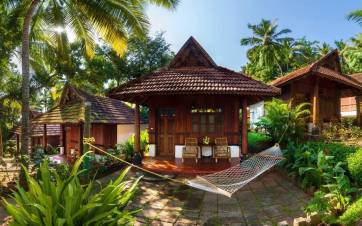 4
Somatheeram Ayurveda Village, India
With over 30 years of experience and the distinction of being one of the pioneer Ayurveda resorts globally, Somatheeram Ayurveda Resort stands out as a haven for those seeking authentic and traditional Ayurvedic experiences.
8 Reviews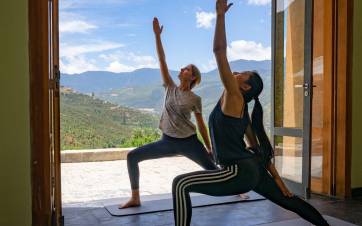 5
Bhutan Spirit Sanctuary, Bhutan
Hospitality, peace, beauty, mysticism, and spirituality converge in the magical and mysterious kingdom of Bhutan, the land of happiness. Bhutan Spirit Sanctuary stands as the sole 5-star wellness resort, presenting an all-inclusive wellbeing concept.
5 Reviews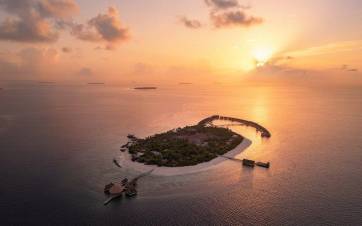 5
JOALI BEING, Maldives
Do you want to invest in your health without temptations, while in paradise? This is your destination! The brand new JOALI BEING the wellbeing and sustainability retreat of the Maldives.
6 Reviews
4
The Retreat Costa Rica, Costa Rica
The Retreat Costa Rica is one of the best luxury wellness boutique resort and spa, where organic gardens, lush landscapes, chirping birds, and technicolor sunsets are the setting for healing journeys.
11 Reviews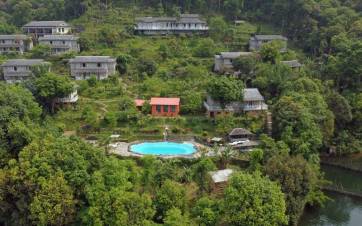 4
Begnas Lake Resort, Nepal
Experience rejuvenating Ayurveda treatments at the foot of the imposing Himalaya Mountains. Embrace true tranquility as you live in harmony with untouched nature and immerse yourself in the exploration of Nepal's distinctive culture.
5 Reviews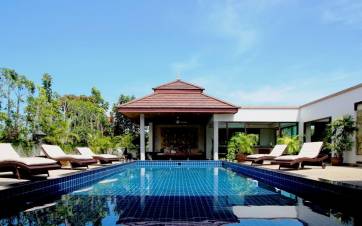 3.5
Phuket Cleanse, Thailand
An intimate retreat in Phuket, where the pillars of raw food, a plethora of daily sports and yoga classes, meditation, workshops, and a commitment to a healthy lifestyle converge. A warm and friendly environment is an integral part of the package!
2 Reviews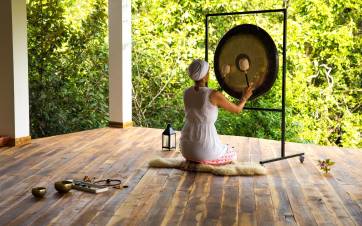 0
Sen Wellness Sanctuary, Sri Lanka
Immerse yourself in a tailored Ayurvedic retreat surrounded by the calm of nature, situated in a warm and intimate retreat with just 8 rooms.
2 Reviews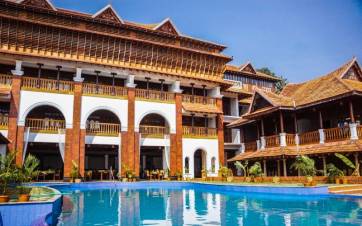 4
Ayursoma Ayurveda Royal Retreat, India
Celebrate the essence of Ayurveda in a luxurious five-star beachfront resort, inspired by the opulence of ancient Indian palaces.
5 Reviews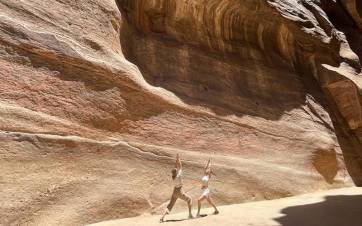 0
Breathe Jordan: Round tour, Jordan
An unforgettable exploration into the desert of Jordan in search of raw beauty, stillness and intuitive wisdom, whilst visiting two World Heritage sites: Wadi Rum and Petra and a visit to the Dead Sea.
8 Reviews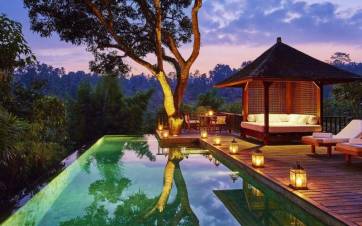 5
COMO Shambhala Estate, Bali (Indonesia)
Experience next-level personal attention at COMO Shambhala Estate, where you'll have your own personal assistant! The incredibly dedicated team is committed to making your stay the best it can be, ensuring an exclusive and exceptional experience.
9 Reviews
3.5
Lotus Villa, Sri Lanka
Lotus Villa is a small-scale Ayurveda resort, where making connections with other retreat guests is very easy. This makes it a perfect place for solo travellers.
10 Reviews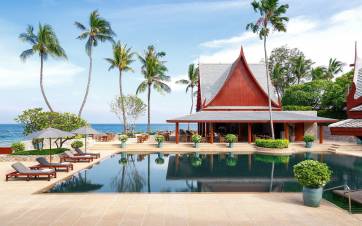 5
Chiva-Som International Health Resort, Thailand
One of the earliest destination spas globally, this 'Haven of Life' is truly remarkable and ranks among the most exquisite holistic resorts in Asia. It is a breathtaking retreat renowned for its exceptional quality.
8 Reviews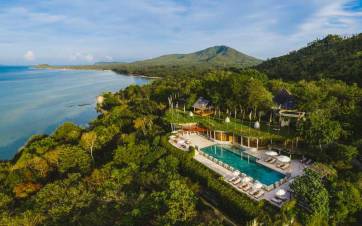 5
Kamalaya Wellness Sanctuary, Thailand
An experience. Life changing. Unforgettable. Kamalaya Wellness Sanctuary is all of this…and more. But words alone cannot describe Kamalaya. Kamalaya needs to be experienced.
140 Reviews
5
Ananda in the Himalayas, India
Ananda in the Himalayas redefines the wellness experience, standing out as one of the premier destination spas globally. With a commitment to excellence, this retreat promises nothing but the finest in wellness and rejuvenation.
24 Reviews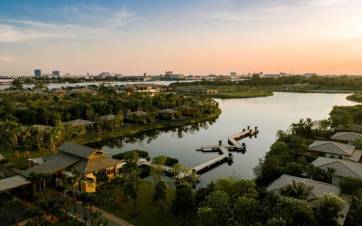 5
RAKxa Integrative Wellness, Thailand
The RAKxa Integrative Wellness is the first sustainable, comprehensive Medical & Holistic retreat in Thailand. Amidst a lush green oasis, you work on your health under the guidance of experts at all levels. Rakxa's expertise: weight loss programs.
6 Reviews
Not found what you were looking for? Please call +31 (0)20 573 03 50 for more info!
The grey, cold and wet days at home are a far cry from the weather in Egypt, Tenerife or Morocco. In Sri Lanka, Thailand, Bali and India, for instance, it's even tropical. Which is why health and wellness resorts in these counties make for an excellent, warm winter holiday. Whether it's a yoga retreat on the beach, a surfing holiday by the sea, an Ayurveda programme in the tropics, a detox package by the pool or a juice fast under the palm trees. A wellness holiday to the sun is the ultimate way to get through those long, chilly, dreary winter days. A way to rest and recharge. Relax and revive. Leaving you full of energy to face the world.