Discover all our holidays in Malaysia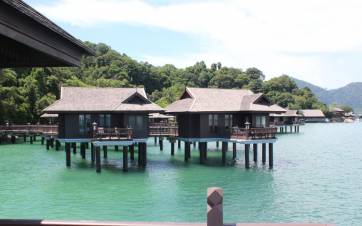 5
Pangkor Laut Resort, Malaysia
Pangkor Laut Resort is the only resort situated on a 300-hectare, beautiful private island with powder white beaches, emerald green waters and unspoilt rainforest. A little piece of heaven on earth.
11 Reviews
Not found what you were looking for? Please call +32 (0)380 80 986 for more info!
Malaysia has a lot of beautiful nature reserves and a welcoming population. This country is a mix of three big Asian cultures: Malaysia, Chinese and Indian. The tropical rainforest covers more than 55% ofthe country and lots of tourist like to visit the rain forest (think of TamanNegara, the oldest jungle in the world, Cameron Highlands or the impressive jungle Malaysian Borneo). Kuala Lumpur is a modern city with beautiful beaches on the west and east coast are a true paradise (also for people who like to dive). We found a special Wellness hotel in the middle of the Malaysian jungle.