Discover all our holidays in Bali (Indonesia)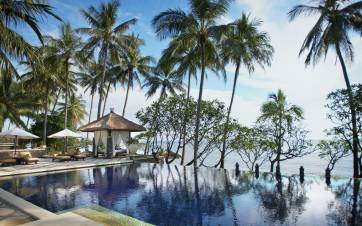 4
Spa Village Resort Tembok Bali, Bali (Indonesia)
Spa Village Resort Tembok is the place to get away from hectic daily life and finally put yourself first again.
12 Reviews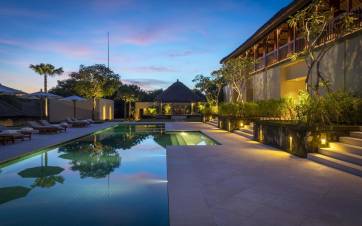 5
REVĪVŌ Wellness Resort, Bali (Indonesia)
Excellent service and extremely professional holistic programmes based on Balinese traditions. A beautiful and intimate retreat in green surroundings creating a warm and friendly atmosphere.
10 Reviews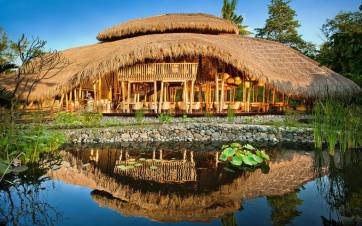 5
Fivelements Retreat, Bali (Indonesia)
An acclaimed luxury eco-wellness resort by a river and surrounded by nature, with traditional Balinese treatments and massages that promote inner quiet and harmony.
2 Reviews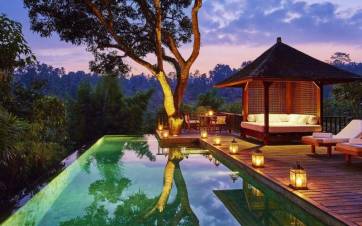 5
COMO Shambhala Estate, Bali (Indonesia)
Experience next-level personal attention at COMO Shambhala Estate, where you'll have your own personal assistant! The incredibly dedicated team is committed to making your stay the best it can be, ensuring an exclusive and exceptional experience.
9 Reviews
Not found what you were looking for? Please call +31 (0)20 573 03 50 for more info!
The beauty and wellness traditions of Bali have been used for centuries, before the words Spa and wellness even existed. These rituals are not only used for curing diseases, but also for relaxation of the body and mind. These traditional healing traditions, handed down from generation to generation, are the basis of the typical 'long strokes' Balinese massages and other treatments (like the Pijitan massage). They work with local herbs, aroma's, flowers, sea salt and volcanic material. Bali is a magical island, we all agreed. We also offer divers wellness packages on Bali.